Classic Jaguar Servicing & Repairs
Classic Jaguar Servicing and Repair Workshop
Jaguar Warehouse London & Essex for Classic Jaguar Repairs & Maintenance
Jaguar Warehouse in London is an independent run business, mainly dedicated to offering you excellent quality repairs and restoration services, with the sole aim of bringing your Classic Jaguar back to life. In our facility, your car will be taken care of by the finest specialists that are highly passionate to provide quality automotive services to customers seeking to restore their dream car. Our mechanics analyze performance-related issues and take effectual measures to complete and tune-up your classic Jaguar vehicle; by using genuine and very high-quality spare parts of-course.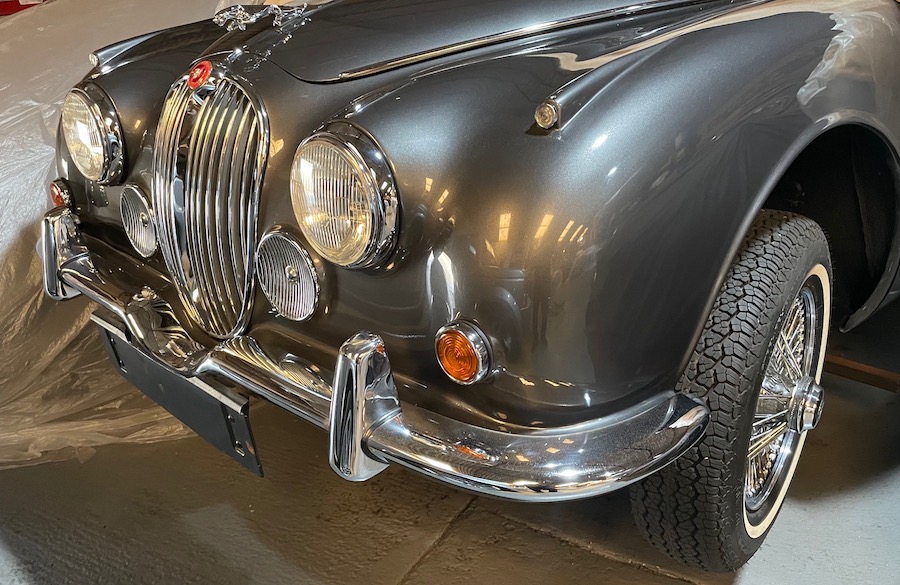 Need Insurance for your Classic Jaguar? then why not get a quote today!


Why Choose Us?
In the present day, Jaguar Warehouse recognised as the Best-In-Class for quality repairs of classic or vintage Jaguars. It happens because we understand your enthusiasm and affection for the old-school Jaguar cars. It could be emotion-centric or just for a leisure pursuit, whatever the scenario is, we'll do our best to restore the aesthetic appeal and ultimate performance of classic Jaguars in an optimal manner.
Classic Jaguar Servicing Cost
Jaguar Warehouse provides servicing for all classic Jaguars and Daimlers from the 1950's to the early 1990's, from XK's to XJ's. We have a wealth of knowledge and experience in servicing and maintenance of these cars. We can offer a high level of service that will ensure your vehicle's maintenance throughout your ownership. In addition to general servicing, we undertake all aspects of Classic Jaguar car repairs. The quality of our artistry speaks for itself with a unique value for money. Our craft has established our reputation as a single resource for many Jaguar Classic car owners over the years.

Service Facilities For The Full Jaguar Range
Comprehensive servicing includes a free inspection report to ascertain the condition of your vehicle with our primary emphasis being safety. The report allows us to identify any work which is required to keep your car in excellent condition. Our servicing facilities are complemented by using genuine Jaguar parts and high-quality reproduction parts. Servicing is carried out to manufacturers' guidelines and service schedules. The cost of servicing varies on the model of your Jaguar and will depend on service interval requirements.
Classic Jaguar Servicng at sensible prices
6 cyl Models
8 cyl Models
12 cyl Models
Minor Service :
£325.00
Major Service :
£480.00
Minor Service :
£345.00
Major Service :
£445.00
Minor Service :
£430.00
Major Service :
£585.00
Need Help With Your Jaguar? We'll fix it
We specialise in Classic & Modern Jaguar repairs. In fact, we're one of the longest established repair workshops in the UK
Call: +44(0)207 965 7366
APPOINTMENT
NEED HELP ?